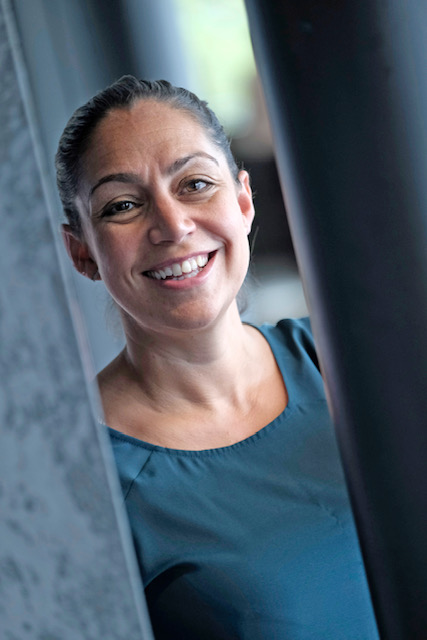 About 'Your Health' Dietitian: Lucy Perrow
Lucy Perrow (nee Turnbull) is an award winning dietitian. She qualified with a BSc in Nutrition and Dietetics at Leeds Metropolitan University in 2001. Lucy moved to Boston, USA in 2001 where she worked as a Research dietitian at Tufts University and in a Community Health Clinic specialising in weight management, diabetes and cardiovascular disease. Lucy returned to the UK in 2007 to complete her MSc in Public Health from London School of Hygiene and Tropical Medicine, and started working for the NHS as a weight management dietitian and managing dietetics services within London. 
Lucy has kept up her professional development and qualifications and is trained in the  'Dietary Management and the Low FODMAP Diet in IBS' from Kings College, is a certified DNALife practitioner, an XPOD Diabetes Prevention Trainer, and completed further qualifications in 'Essential Obesity Training' from the National Centre for Eating disorders.
Due to her expertise in the field of obesity and weight management, Lucy was invited to be a member of the guideline development group for the Obesity Guideline for the National Institute for Health and Care Excellence (NICE), and was a member of the Quality Standards Advisory Committee for Obesity and Diabetes. She has been recognised for her work by winning the Association for the Study of Obesity (ASO) Best Practice Award and the British Dietetic Association (BDA) roll of Honour
Lucy is a long standing committee member of the BDA Obesity Specialist Group (formally DOM UK). As well as an official spokesperson for the BDA and ASO:
She has represented dietitians in the media for many years. Her writings and appearances include:
· TV: Channel 4's 'How to Lose weight Well' and 'The Shut ins'.
· Newspapers: The Telegraph, Metro, Daily Mail and Daily Mirror.
· Magazines: Marie Claire, Top Sante, Complete Nutrition, Take a Break, Healthy Food Guide and Martha Stewart's Whole Living Magazine.
· Radio: BBC Radio London
· Online: BBC Good Food, Boots Web MD
· Podcast: Doctor Hoggs Pod Podcast.
Lucy currently lives with her husband and daughter (and dog) in Nottingham, but continues working in London. She enjoys spending time with family and friends, swimming, reading, travelling and has recently discovered boxing at her local gym.  
After nearly 20 years working in the healthcare system in USA and in the NHS, Lucy has decided to follow her passion of personalised health and nutrition and set up 'Your Health' Dietitian company. She aims to help people achieve their goals through personalised support with their diet and lifestyle changes.  She hopes she can help you achieve your best health too!